Baloon flight above Teotihuacán has been one of the most memorable experiences over last few years. We had to wake up at 4:30 am to be picked from Casa De Chiles by a service arranged by the ballon company at 5:15 AM.
It was cold and dark, but we were very excited.
Travel to the site lasted 45 minutes, van was heated and silent, we managed to get some sleep.
Once arriving, we have been greeted and assigned a sticker depicting colors of our baloon, we got hot beverages and fruits.
Then the show started….
We have been taken to the sky by a very skilled capitan, believe or not, but we managed to come back to the same spot with a precision of 3 m! Some people need to be returned by a pickup, 3 km away from the starting spot…
Here is how the sky looked like around 7:00 AM:

After the flight, adults got a bottle of champagne to share: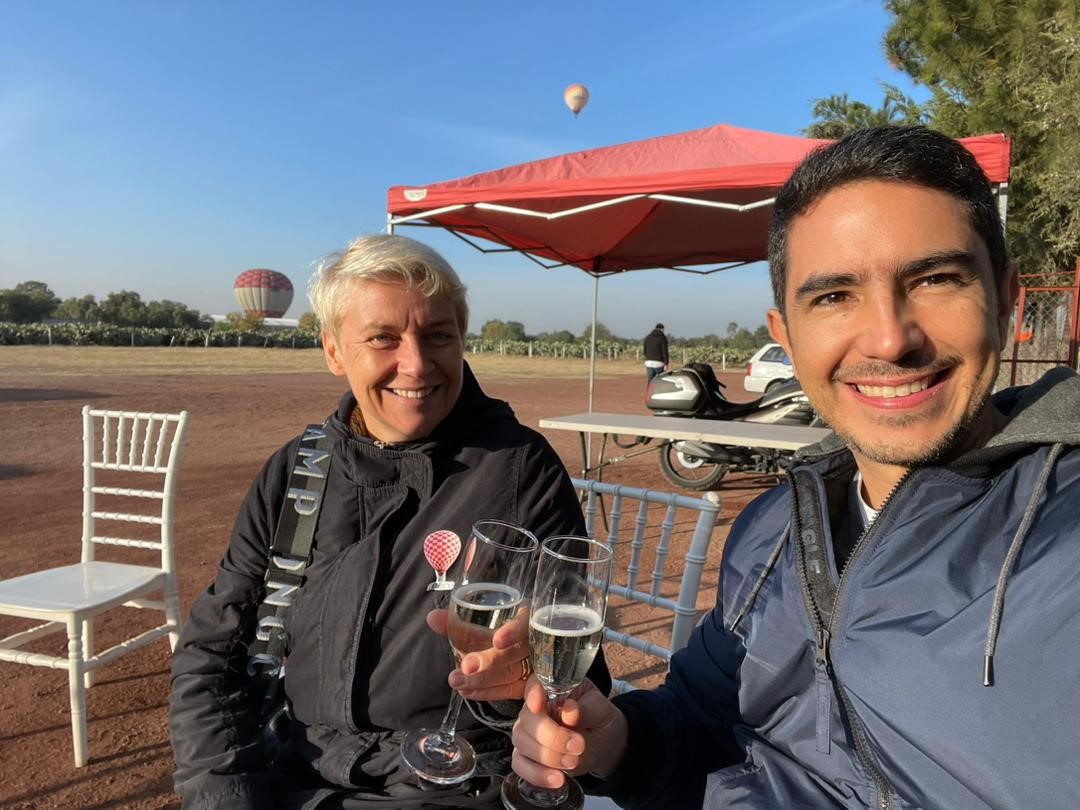 During the flight we have been photographed, filmed by a drone, all memories have been purchased on a memory card.
Once champagne has been finished, we have been taken to a restaurant for a breakfast.
If you would like to live the same experience (worth it!), text me by whatsapp for company data who organized the event.