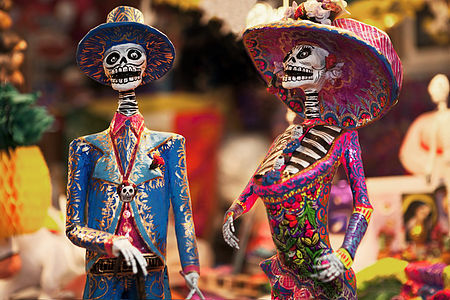 Día de Muertos is a special day when Mexicans gather to pray and remember members of their families who died. In
many houses they build little altars, where they put sugar skulls together with objects the dead person liked during her/his life time: chocolate, tequila, cigars… according to the belief, returning deads will enjoy the gifts and will not scarry the living. It takes place on the 31st of October.
​The movie "Spectre" depicted a great parade associated with Día de Muertos (which in reality never took place). Mexico took it as a hint to enhance the celebration and in 2016 organised the first street parade on October 29th for the Día de Muertos, which gathered 250 000 spectators!
​Next year be sure that you will not miss the event! It will take place the last weekend of October!
Watch the 2016 parade!
… and 2017:
Interesting fact: butterflies Monarch arrive to Mexico from Canada around Día de Muertos. Mexicans believe that they are souls visiting the living …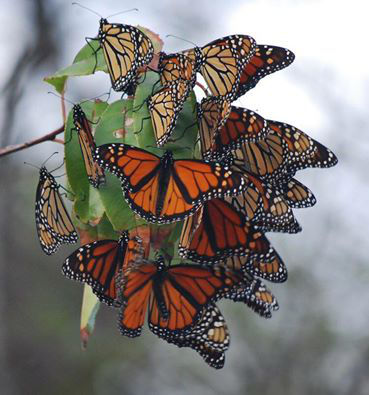 And if you really want to understant the special connection of Mexico and the death, watch the Coco movie: